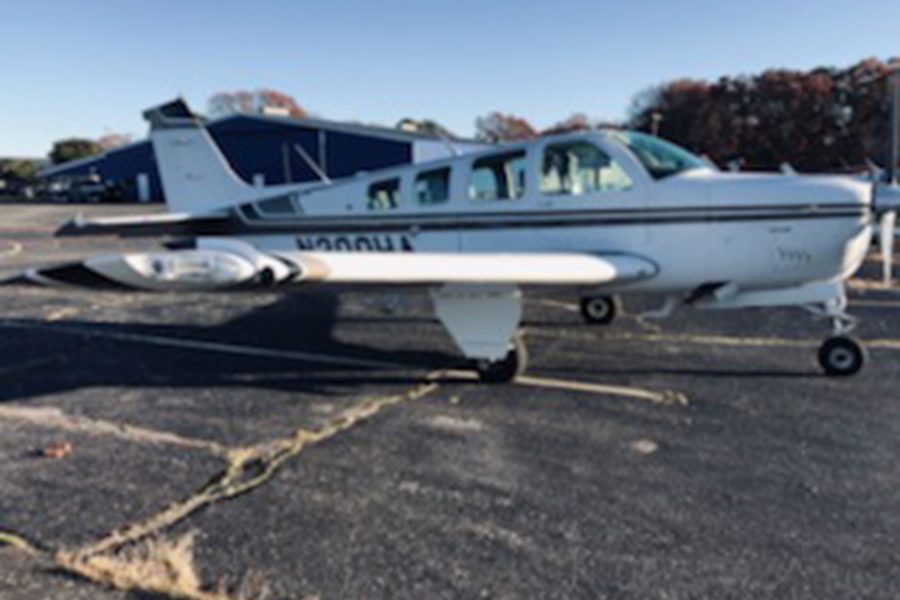 ---
TOTAL TIME AIRFRAME:
2280 TACH HOURS    ( ANNUAL  5/2021)
TOTAL TIME SINCE 2008 FACTORY REMAN:  
570 TACH HOURS
PROP: TOTAL SINCE PROP OVERHAUL:
522 Tach Hours in May 2006
AVIONICS:
GARMIN GMA 340 AUDIO PANEL
GARMIN GNS 750 COM / NAV / GPS w / WAAS
MD41-1510 ANNUNCIATOR /SWITCH UNIT
KING KX 155 NAVCOM WITH KI 206 GLIDESLOPE
GARMIN GDL-88D ADS-B TRANSCEIVER
GARMIN GTX TRANSPONDER MODE C
CENTURY III AUTOPILOT
LAST IFR CERT PERFORMED 12/2019
OTHER EQUIPMENT:
50TH ANNIVERSARY A36
WHELEN ANTI- COLLISION STROBE LIGHT
KNOTS 2U FLAP AND AILERON GAP SEALS
JPI EDM 700 GRAPHIC ENGINE TEMP MONITOR
BERYL DeSHANNON COPILOT VENTED COCKPIT SIDE WINDOW
ROSEN COCKPIT VISORS
USEFUL LOAD 1000 LBS / DUAL YOKE
TRIM / REAR SEAT PHONE MIC JACKS
WALNUT REAR TABLE
EXTERIOR:
VERY NICE WHITE BASE WITH GRAY AND BLACK ACCENTS "7"
NOTE: In July 2018 both elevators stripped of all paint and prime. Treated metal with anti-corrosive chemical treatment reprimed and painted to match. Elevators balanced. 
INTERIOR:
VERY NICE GREY TWEED FABRIC SEATS GREY LEATHER TRIM SIDEWALLS "7"
Sales  Price: $245,000.00
---
---
---