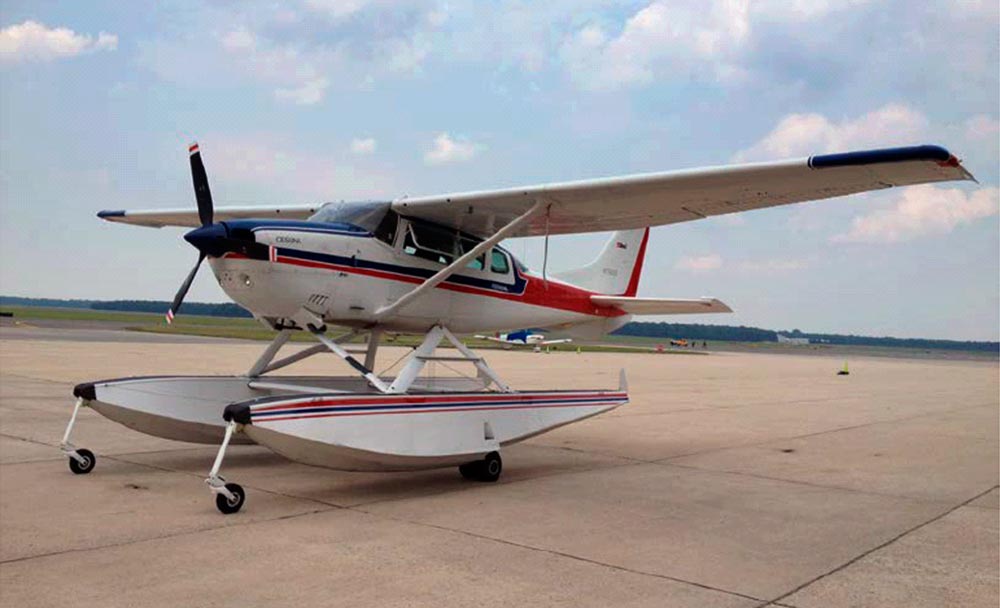 SOLD
---
SOLD
YEAR: 1978
SN: N-756ZD
LICENSED TO: 5-2015
MAKE: CESSNA
S/N: T20604479
ENGINE: IO- 550-F1B
MODEL: U206/G
A/C HRS: 1975
ENGINE HRS: 25 SINCE FACTORY REMAN !
PROP: 95 SPOH
FLOATS: AMPHIBIOUS WIPAIRE 3730 WITH LAKE/AIR GEAR ADVISORY                                                                   

EQUIPMENT:
STANDBY VACUUM SYSTEM
AERO SAFE GUARDIAN I
FUEL FLOW INDCATION
JP INSTRUMENTS MODEL FS-450
GAMI FUEL INJECTION
AIRWOLF OIL FILTER KIT
WIPAIR R/H DOOR MODIFICATION
LEADING EDGE EXHURST SYSTEM
L/H DOMED DOOR WINDOW
BOSE NOISE CANCELING A20 HEADSET
ROBERTSON STOL KIT
894 LBS USEFUL LOAD
76 GALLONS
AVIONICS:
PS ENGINEERING INC. 7000B AUDIO PANEL
KING KX165 WITH GLIDESLOPE
GARMIN SL30 NAVCOM WITH GLIDESLOPE
GARMIN GTX 330 TRANSPONDER
GARMIN 496 AIR GIZMO MOUNT
XM WEATHER
INSIGHT ENGINE MONTOR MODEL 610
S-TEC AUTO PILOT MODEL ST208-40/50
INTERIOR:
NEW APRIAL 2012
EXTERIOR: WHITE BASE WITH BLUE / RED ACCENTS.
BEST OF CARE.  CORPORATE OWNED AND HANGARED SINCE NEW !
SALES PRICE: $215,000.00
---
---
---