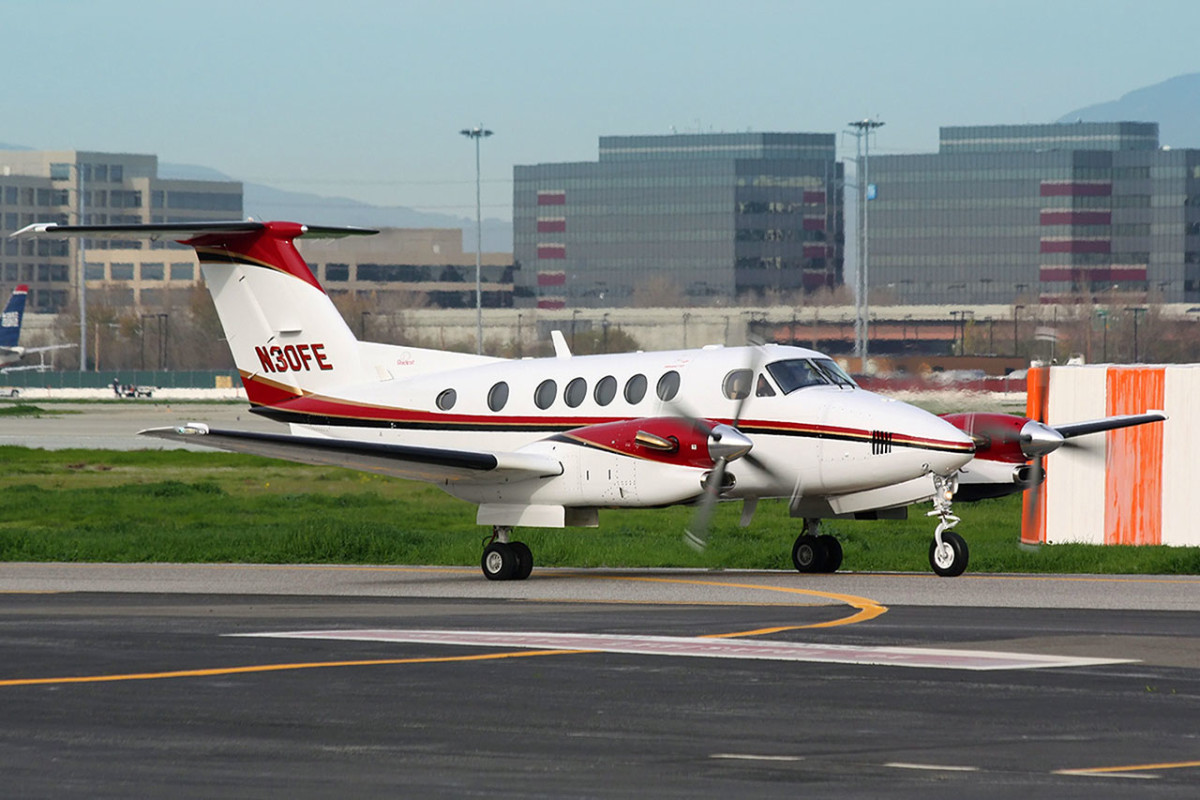 SOLD
---
SOLD
REGISTRATION NO.: N30FE
SERIAL NUMBER: FA-148
AIRFRAME:
9950 HOURS SINCE NEW / CYLCES 6742
Phase 1-4 completed 2/2015
9000 HOUR WING SPAR BUSHING INSPECTION BY BEECH 8/5/11
ENGINES / PROPS:
LEFT ENGINE: 3200 SINCE OVERHUAL
HOURS SINCE HOT SECTION: 1460
RIGHT ENGINE: 3200
HOURS SINCE HOT SECTION: 395
PROPELLERS: 4-Bladed Hartzell
LEFT AND RIGHT PROPELLERS: SPOH: 600 Hours 5/2013
AVIONICS:
Collins Pro Line II
DUAL COLLINS VHF-22A COMM
DUAL COLLINS VIR-32 NAV
COLLINS ADF-60A
DUAL COLLINS DME-42A
DUAL COLLINS TDR-90 TXP
COLLINS HSI -85
KING KEA-130 ALTIMETER
COLLINS ALT-80A ALTIMETER
COLLINS WXT-300 RADAR
COLLINS APC-65 AUTOPILOT
GARMIN AT MX20 MFD
COLLINS ALT. ALERT PRE-80A/B
COLLINS RADIO ALT-50A
DUAL COLLINS RMI -30
COLLINS FCS-65/EFIS -85 FD
KING KGP-560 EGPWS SYTEM
BFGOODRICH 791 TCAS
ADDITIONAL FEATURES:
Nacelle Wing Lockers Dual Aft Body Strakes
RVSM Cabin / Baggage Partition
Lead Acid Battery Aft Cabin Blower
Flitefone VI 77 CU.FT. Ox bottle
Tail light / Precise pulse light Sound Management System
Two 115 VAC AC outlets Frakes exhaust stacks Heads up TECH checklist
INTERIOR:
8 Tan Leather Cabin Chairs in double club seating arrangement with one place couch.
Forward LH and RH Cabinets with Drawers.
Cabin Partitions.
Four mini tables.side facing toilet w /electric flush.
EXTERIOR:
WHITE BASE WITH DARK RED AND BLACK ACCENT STRIPES "8"
Sales Price: $925,000.00
---
---
---