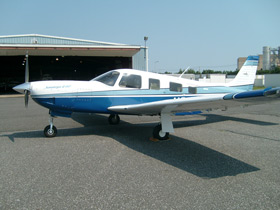 SOLD
---
SOLD
SERIAL NUMBER: 3246173
MAKE: PIPER
MODEL: SARATOGA II HP
LICENSED TO: 2-2012
ENGINE: LYCOM 300 HP
ENGINE HOURS: 1450
A/C HRS: 1450
AIRFARME ENGINE TIMES: 450 TOTAL TIME
THE ANNUAL STATUS: 4/2016.
EQUIPMENT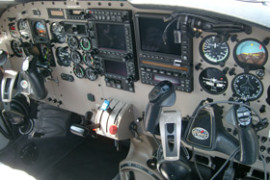 PIPER AIRE CONDITIONING
CO-PILOT INSTRUMENTS
GPSS ROLL STEERING
STAND-BY ELECTRIC VACUUM
102 GALLON USEABLE FUEL
WING TIP STROBES
CABIN READING / MAP LITES
PIPER TRUE AIR SPEED
WING TIP RECOGNITION LITES
TAIL FIN ROTATING BEACON
TANIS ENGINE HEATER
STAINLESS COWEL FASTNERS
AVIONICS
GARMIN AUDIO PANEL
GARMIN 530 COM / NAV / GPS
GARMIN 430 COM/NAV / GPS
S-TEC 55 AUTOPILOT /FLIGHT DIRECTOR / SLAVED HSI
GARMIN GTX 330 TRANSPONDER WITH TIS
APOLLO MX20 MULTI FUNCTION DISPLAY WITH JEPP VIEW
DIGITAL CLOCK WITH CLEARANCE RECORDER
WX500 STORMSCOPE
WSI WEATHER DATA
USEFUL LOAD: 1135 LBS
INTERIOR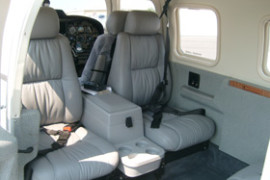 GREY LEATHER SEATS WITH MATCHING ARMRESTS AND POCKETS. PLEATED WINDOW SHADES. EXECUTIVE STOW TABLE. ALL SEATING AIR-CONDITION OUTLETS, LAMPS AND HEADSET JACKS.
EXTERIOR
OPTIONAL FACTORY CUSTOM PAINT. TOP COLOR IS PIPER WHITE. BASE COLOR IS METALIC BLUE. TRIM COLOR IS LIGHT BLUE, WITH SLANTED REGISTRATION NUMBERS PAINTED IN WHITE.
SALES PRICE – $225,000.00
NO KNOWN DAMAGE HISTORY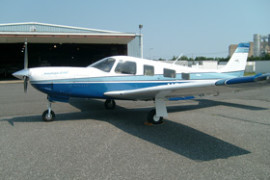 ---
---
---