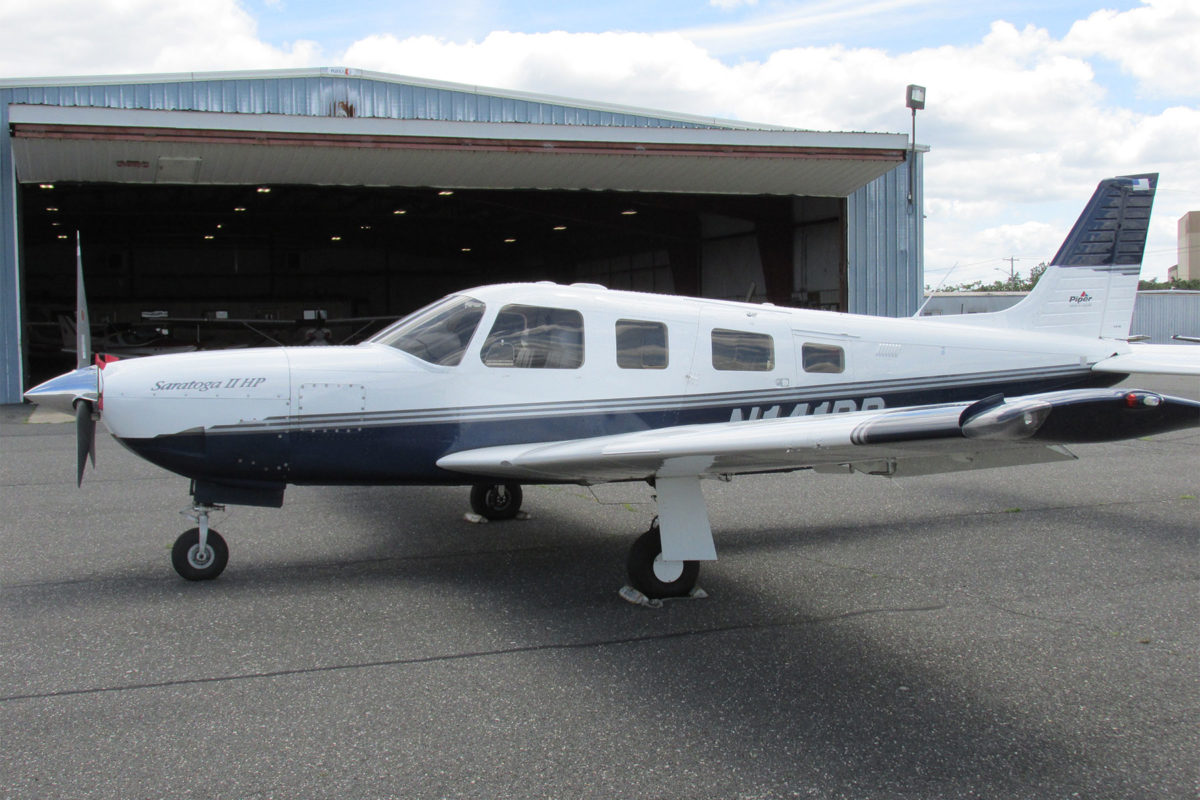 SOLD
---
SOLD
YEAR: 1999   
LICENSED TO: 11/2017
MAKE: PIPER
S/N: 3246132
ENGINE: LYCOM 300 HP
MODEL: SARATOGA II HP
A/C HRS: 1000
ENGINE HRS: 1000
EQUIPMENT:
PIPER AIRE CONDITIONING
CO-PILOT INSTRUMENTS
STAND-BY ELECTRIC VACUUM
102 GALLON USEABLE FUEL
WING TIP STROBES
CABIN READING / MAP LITES
PIPER TRUE AIR SPEED
WING TIP RECOGNITION LITES
TAIL FIN ROTATING BEACON
TANIS ENGINE HEATER
STAINLESS COWEL FASTNERS
AVIONICS:
GARMIN AUDIO PANEL
GARMIN 530 COM / NAV / GPS WAAS
GARMIN 430 COM/NAV / GPS  WAAS
S-TEC 55X AUTOPILOT  / FLIGHT DIRECTOR / COPILOT SLAVED HSI
GARMIN GTX 327 TRANSPONDER WITH
GARMIN G500 GLASS PFD /  MULTI FUNCTION DISPLAY
GRS 77 -AHRS
WX10000 STORMSCOPE
GDL-69 XM WEATHER DATA
USEFUL LOAD: 1100 LBS
INTERIOR:
GREY LEATHER SEATS WITH MATCHING ARMRESTS AND POCKETS.
PLEATED WINDOW SHADES.
EXECUTIVE  STOW TABLE.
ALL SEATING AIR-CONDITION OUTLETS, LAMPS AND HEADSET JACKS.
EXTERIOR:
TOP COLOR IS PIPER WHITE.
BASE COLOR IS  BLUE.
TRIM COLOR IS LIGHT BLUE, WITH SLANTED REGISTRATION NUMBERS PAINTED IN WHITE.
SALES  PRICE: $259,000.00                                        
NO KNOWN DAMAGE HISTORY
---
---
---